To discover more about the making of this print, check out my blog article by clicking here.

Postage and packing to anywhere in the world is FREE.
Relief lino print
Limited edition of 70

Dimensions (image area): 64cm (wide) x 38cm (high)
Borders: min 5cm
Paper: High quality art paper: 225gsm Zerkall 902 Smooth
What appeals to me about this image is the sense, not only of time passing, but of the way time passes at different speeds - from the ruins, over which time has passed, to the complex energy of the trees, to the time occupied by the moon and the stars. And I deliberately included the fence posts with the barbed wire strung between them, because they seemed to say something about the futility of attempting to prevent the passage of time - which is brought home by the use of the posts and the wire in place of the older structure - the wall - which has already proved, if proof were needed, that you can't stop time.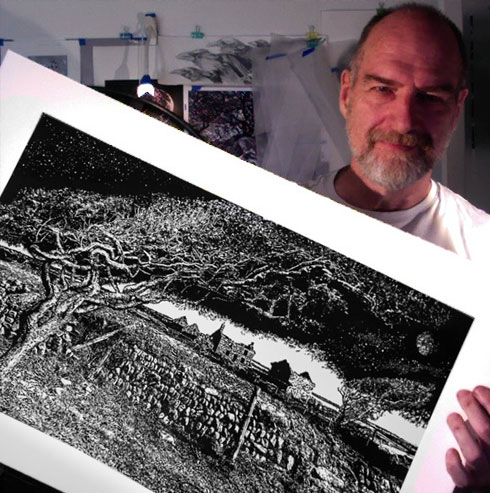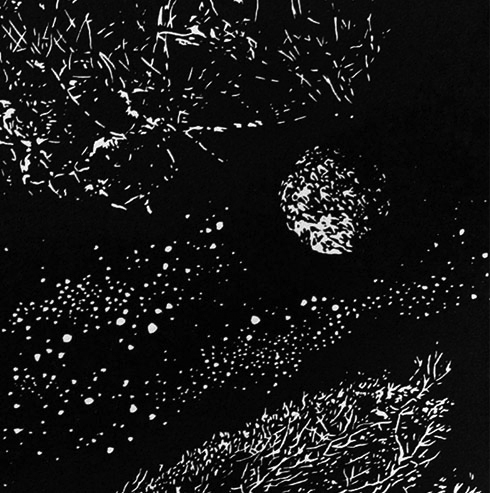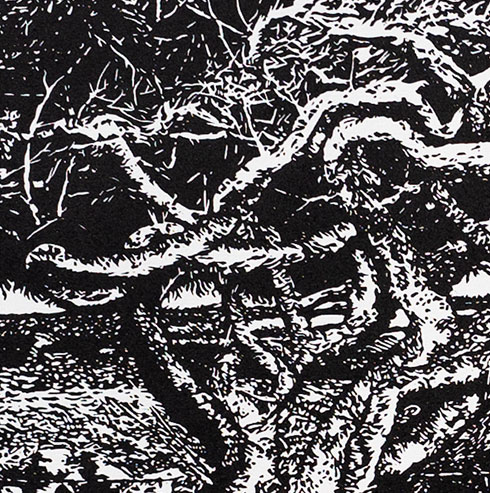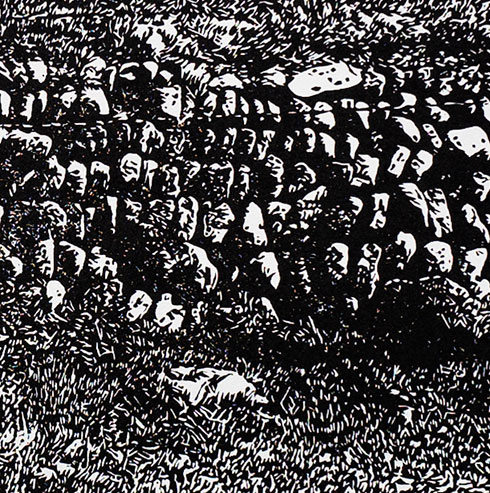 Number currently available: 18