Limited edition of 16
Dimensions (image area): 35cm (wide) x 48cm (high)
Borders: min 3cm
Paper: High quality art paper: 225gsm Zerkall 902 Rough
This print, in which the main subject is a small group of trees I found on North Dartmoor, is one of a series in which the skyscape of each was made using a different technique in order to create a unique impression of the environment.
The skyscape in 'Five Trees at Night' was achieved by painstakingly painting the stars with nail varnish onto a layer of muslin, which was then layed over the inked lino so the painted parts of the material would prevent the ink from touching the paper. I chose non-soluble nail varnish to protect the painted stars from my water-based inks.
The three skyscapes were printed at the same time and before I had finished cutting the lino block containing the trees.
Although the environment is what differentiates the prints, it is the relatively unchangeable nature of the trees themselves that is the real point - so, for me, this is an image of strength and endurance in the face of change.
Details: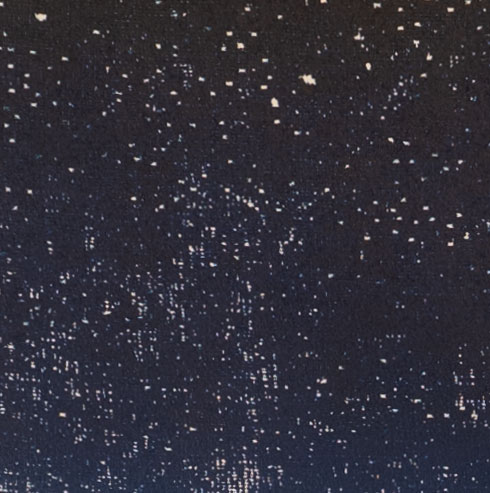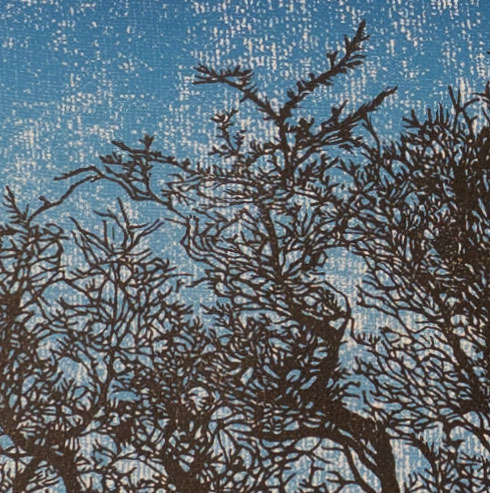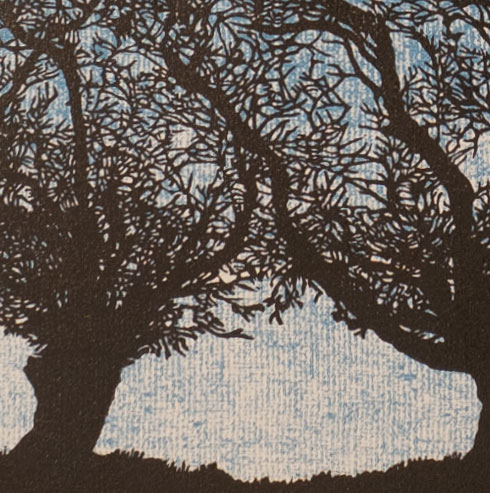 The full set at a reduced price
While these prints work as individual pieces, you may be interested in buying all three - so I have listed them here at a reduced price of £700 for the set (saving you £200).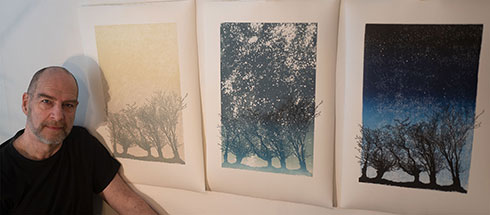 If you are interested in the set
please click here to view the reduced-price listing
.
Sold as an unframed print
FREE POSTAGE TO ANY ADDRESS - WORLDWIDE!
Number currently available: 13